RetroRaw
Retro raw rocks! It's the frieskiest and rawest vintage porn you can find: all the fucking of past, oral sex, anal sex, interracial, lesbian and more of retro sex, you name it, the have it on video and smut pictures! New hit from the guys who are experts in vintage and retro sex, the fresh site with good old time content.
Rodox Retro Style
You just can't miss this site! See all the smut of 70ths and 80ths: lesbians, group sex, schoolgirls, golden rains, oral sex, masturbation - all things were possible and we're lucky to be able to see it in new century. Old fashion, free mind people and sex that never stops and brings ocean of pleasure - that's the true spirit of good old days.
AKA: Tracy Adams, Debbie Blaisdell, Tracy Roams
---
Categories
:
Female
,
80s
,
90s
---
Bio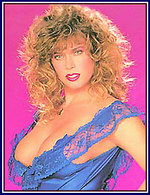 Birthday: June 07, 1958
Birthplace: Severna Park, MD
Years Active as Performer: 1983-1999
From the moment of her 1985 debut, Tracey Adams were among the most sought-after breasts in the business. Much more than just a set of jiggling jugs, though, she is also a quite respectable actress, given the chance. During the course of her carnal career, Tracey Adams grew from a shy, reserved young lady into a slightly thicker, full-bore sexual predator.
Tracey Adams left the business in the late 80's to try and break into the world of mainstream R-rated B-movies, but despite several quality performances, her 'legit' career just didn't pan out. She soon returned to the arena where she was a star and reclaimed her place as a top starlet.
---
Links
Info about Tracey Adams and list of her films
Tracey Adams at Wikipedia
Article about Tracey