RetroRaw
Retro raw rocks! It's the frieskiest and rawest vintage porn you can find: all the fucking of past, oral sex, anal sex, interracial, lesbian and more of retro sex, you name it, the have it on video and smut pictures! New hit from the guys who are experts in vintage and retro sex, the fresh site with good old time content.
Rodox Retro Style
You just can't miss this site! See all the smut of 70ths and 80ths: lesbians, group sex, schoolgirls, golden rains, oral sex, masturbation - all things were possible and we're lucky to be able to see it in new century. Old fashion, free mind people and sex that never stops and brings ocean of pleasure - that's the true spirit of good old days.
---
Bio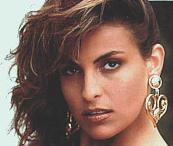 Born in the San Fernando Valley on June 17, 1967, Tori Welles dropped out of school to became a stripper at the age of 18. A year later she did go back and finish her high school diploma. After graduation, she kept up with her dancing career until 1988 when she was offered a part in a Paul Norman X-rated video called "Offering".
Since then her x-rated filming career was on the move. From 1989 to about 1992 Tori had made top rated adult films from the porn industry's biggest movie companies. Along the way, Tori could collect, if she ever cared, several adult 'awards' such as "Female Performer of the Year" and "Best Female Performer". She perused a directing title after her retirement in adult cinema. She got married to Paul Norman (and later divorced) and gave birth to two boys, before tough life brought her back to the dancing scene in the middle of the 90s. She also went back to making porn for brief time with a movie called "The Return of Tori Welles" with a much rougher look with lots of ugly tattoos which are located in various places and some other piercings to go along with her "trademark" nose stud, and a two-tone hairdo.
---
Links
Interview
Biography