RetroRaw
Retro raw rocks! It's the frieskiest and rawest vintage porn you can find: all the fucking of past, oral sex, anal sex, interracial, lesbian and more of retro sex, you name it, the have it on video and smut pictures! New hit from the guys who are experts in vintage and retro sex, the fresh site with good old time content.
Rodox Retro Style
You just can't miss this site! See all the smut of 70ths and 80ths: lesbians, group sex, schoolgirls, golden rains, oral sex, masturbation - all things were possible and we're lucky to be able to see it in new century. Old fashion, free mind people and sex that never stops and brings ocean of pleasure - that's the true spirit of good old days.
Categories: Female, 70s, 80s, 90s, 2000s
---
Bio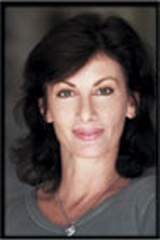 Born
: 18-Jan-1952
Birthplace
: NJ
Sharon Mitchell began her adult film career shortly after her 18th birthday in New York City during the mid-seventies. One of her first films was PORTRAITS OF PLEASURE in 1974.
Since her start, Sharon has appeared in well over 150 films and videos. They include such classics as SUZE SUPERSTAR, SEXCAPADES, SMOKER, and BARBARA BROADCAST. Sharon's latest video is titled HELL CATS, in which she plays the lead roll as head of an all female motorcycle gang.
Over her career Sharon has won countless industry related awards. They include the BEST ACTRESS AWARD for her roles in HOT DREAMS and SEXCAPADES, and BEST SUPPORTING ACTRESS for her roles in BLUE JEANS and NIGHT HUNGER.
Being one of the best pure actors in the history of the adult industry has enabled Sharon to assume many characters. Her roles have ranged from playing the stalked adult movie star in SKIN FLICKS, to the dominating female in B & D SORORITY.
Along with her awards for acting, Sharon is also a member of several industry related hall's of fame. They include the Adult Video News Hall Of Fame, and the Erotic Legends Hall Of Fame.
---
Links
Big article about Sharon
Wikipedia: Sharon Mitchell
Info about Sharon Mitchell