RetroRaw
Retro raw rocks! It's the frieskiest and rawest vintage porn you can find: all the fucking of past, oral sex, anal sex, interracial, lesbian and more of retro sex, you name it, the have it on video and smut pictures! New hit from the guys who are experts in vintage and retro sex, the fresh site with good old time content.
Rodox Retro Style
You just can't miss this site! See all the smut of 70ths and 80ths: lesbians, group sex, schoolgirls, golden rains, oral sex, masturbation - all things were possible and we're lucky to be able to see it in new century. Old fashion, free mind people and sex that never stops and brings ocean of pleasure - that's the true spirit of good old days.
---
Categories
:
Female
,
70s
,
80s
---
Bio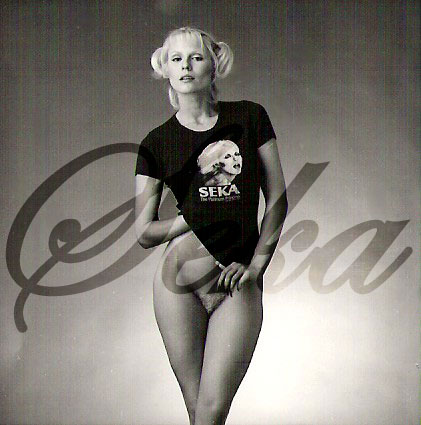 Born
: 15-Apr-1954
Birthplace
: Radford, VA
Seka can perhaps claim to be the most popular porn star of all time. Since the late 1970's when she began her career as a porn star, Seka has developed a fan base that is as devoted and as large as any, even today. Coming to us from the Golden Age of porn, Seka captured our attention by thrusting her gorgeous body into any type of sex scene that you can imagine. She appeared opposite from many other great porn stars, including John Holmes who she took to the hilt with ease! Seka's timing was right, reaching the market when video was taking the Industry by storm. In total, she has produced over 100 titles of which nearly all have been great successes.
Seka, born Lynda Grasser on April 15, 1954, might be the most popular porn star in history.
In the 1970s, Seka managed an X-rated bookstore. She became interested in the business, which she felt sold a lot of inferior merchandise with poor acting. She wanted to do it right, and she also realized a lot of money could be made. She headed to Los Angeles with the purpose of becoming a porn star.
Her first major hit was "Blonde Fire," made in 1978. She exploded onto the scene just as porn was making the switch to video, and consequently became a major star at a time of maximum exposure. Her films are among the most popular erotica of the 1980s. Seka became so popular that her name was used in many of her movie titles, such as "Inside Seka," "Taste of Seka", "Rockin With Seka," "Seduction of Seka," "Seka's Teenage Diary," and "My Sister Seka."
She appeared on talk shows to defend pornography against attacks from religious and feminist groups. She provides a contrast with Traci Lords, who also made around 100 films in the 1980s. Traci worked underage, under the effects of drugs, and under the influence of sleazy managers. Traci does not like her past, which shows the unpleasant, abusive side of the porn industry. Seka, on the other hand, was regarded as a shrewd businesswoman, she enjoyed what she did, and she is still making money off of her fan club, which she runs from her home in Chicago.
Her celebrity outside of the porn world (she even made a cameo appearance on Saturday Night Live) established the grounds for later stars like Jenna Jameson who does prime-time guest appearances and has her own action figure. Also she inspired a lot of viewers to became swingers and try the lifestyle. We keep the article about swinging history at another website.
Seka's last film was "Careful he May be Watching," made in 1986. She has also gone by the names Dorothy H. Patton and Dotty Yonz.
---
Links
http://www.officialseka.com/
http://www.everything2.com/index.pl?node_id=1466888
Seka at Yurmag.com