RetroRaw
Retro raw rocks! It's the frieskiest and rawest vintage porn you can find: all the fucking of past, oral sex, anal sex, interracial, lesbian and more of retro sex, you name it, the have it on video and smut pictures! New hit from the guys who are experts in vintage and retro sex, the fresh site with good old time content.
Rodox Retro Style
You just can't miss this site! See all the smut of 70ths and 80ths: lesbians, group sex, schoolgirls, golden rains, oral sex, masturbation - all things were possible and we're lucky to be able to see it in new century. Old fashion, free mind people and sex that never stops and brings ocean of pleasure - that's the true spirit of good old days.
AKA: Rocco Tano, Rocco Safridi, Rock Sifferdy, Rocco Carlucci, Rocco Carucci, Rocco Lorenz, Dario, Rocco Sifredi, Rocco Sifriedi
---
Categories
:
Male
,
80s
,
90s
,
2000s
---
Bio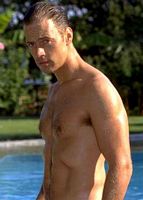 Born
: 4-May-1964
Birthplace
: Ortona Mare, Italy
Rocco Siffredi is a blonde Italian uber-stud who ranks as the most popular male porn star in Europe and one of the top in the world. He's a muscular, well-built hunk and is one of the few modern pornsters who's uncircumcised. Rocco's known for his ultra-energetic and occasionally over the top sexing, and he is without a doubt one of the most tireless, insatiable studs ever to appear in hardcore. His sculpted good looks combine with his incredible sexual prowess to make him one of the most sought-after partners among porn starlets.
---
Links
Wikipedia:Rocco Siffredi
Official Italian site
Big article about Rocco
Paysite dedicated to Rocco