RetroRaw
Retro raw rocks! It's the frieskiest and rawest vintage porn you can find: all the fucking of past, oral sex, anal sex, interracial, lesbian and more of retro sex, you name it, the have it on video and smut pictures! New hit from the guys who are experts in vintage and retro sex, the fresh site with good old time content.
Rodox Retro Style
You just can't miss this site! See all the smut of 70ths and 80ths: lesbians, group sex, schoolgirls, golden rains, oral sex, masturbation - all things were possible and we're lucky to be able to see it in new century. Old fashion, free mind people and sex that never stops and brings ocean of pleasure - that's the true spirit of good old days.
AKA: Al Brown
---
Categories
:
Male
,
80s
,
90s
,
2000s
---
Bio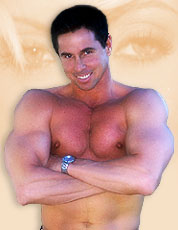 Born
: 11-May-1957
Birthplace
: Halifax, Nova Scotia, Canada
Ethnicity
: White
Sexual orientation
: Bisexual
Weight
: 185lbs
Height
: 5`11"
Hair
: Brown
Eyes
: Brown
Favorite Position
: doggie
Favorite Food
: Italian
Favorite Movies
: The Godfather / Meet the Parents
Favorite Car
: Ferrari
Favorite Drink
: jack & coke
Favorite Body Part
: nice ass / large natural breasts
Hobbies
: hockey and traveling
Fantasy
: do it in a glass elevator
What Turns Me On
: Girl who talks dirty to him
Peter says on his official site: "I entered the adult business in the spring of 1984 by accident I was approached to do it but never really contemplated it or even thought I would be in the adult business.I was born in Canada and moved to California in 1982.I have been in over one thousand scenes, sometimes I did two scenes per movie so it`s a guess of how many movies I`ve been in.I have won my share of awards but never cared too much about that, I just enjoyed having a good time and I think it showed in my scenes.
I started to produce and direct my first series "Northpole Series" in 1997, a year and half later I I started my second series "Anal Addicts".Then in 2001 I started my third series a blowjob line called "Deep Throat This" and I`m just finishing up my forth movie called Peter North "Lost in Vegas".One of my favorite actresses to work with back in the day was Ginger Lynn and in recent years Jenna Jameson".
---
Links
http://www.peternorth.com/
Peter NORTH at Yurmag.com