RetroRaw
Retro raw rocks! It's the frieskiest and rawest vintage porn you can find: all the fucking of past, oral sex, anal sex, interracial, lesbian and more of retro sex, you name it, the have it on video and smut pictures! New hit from the guys who are experts in vintage and retro sex, the fresh site with good old time content.
Rodox Retro Style
You just can't miss this site! See all the smut of 70ths and 80ths: lesbians, group sex, schoolgirls, golden rains, oral sex, masturbation - all things were possible and we're lucky to be able to see it in new century. Old fashion, free mind people and sex that never stops and brings ocean of pleasure - that's the true spirit of good old days.
---
Bio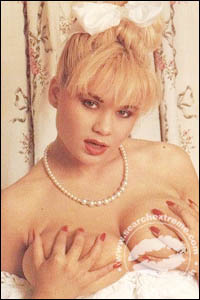 In the mid 1980's a rather cute and innocent looking young model started appearing in some of the lesser known "boob" magazines (such as Peaches) of the time, and Louise Leeds' modeling career was born. Moving uphill from there the busty blonde bombshell made appearance after appearance in mainstream magazines such as Menonly, Club International, Juggs, Bra Busters and Big Ones International (where she went by the name of Bubbles).
Some of Louise's popularity was no doubt owed to the world famous page 3 girl and singer Samantha Fox and also the rather sexy UK actress Letitia Dean. Louise bore a striking resemblance to both these women, particularly Letitia Dean. Indeed Louise was given the name of Sharon, after Letitia Dean's TV character, in the videos "Busty Blonde Bimbo" and "Sharon & Tracey - Mega Jugs". Louise also starred in several other videos alongside (and generally outstaging) other busty models.
Bad news came for Louise's many fans and admirers when in 1994, just when her career was starting to blossom, Louise retired from her modeling career to dutifully raise a family.