RetroRaw
Retro raw rocks! It's the frieskiest and rawest vintage porn you can find: all the fucking of past, oral sex, anal sex, interracial, lesbian and more of retro sex, you name it, the have it on video and smut pictures! New hit from the guys who are experts in vintage and retro sex, the fresh site with good old time content.
Rodox Retro Style
You just can't miss this site! See all the smut of 70ths and 80ths: lesbians, group sex, schoolgirls, golden rains, oral sex, masturbation - all things were possible and we're lucky to be able to see it in new century. Old fashion, free mind people and sex that never stops and brings ocean of pleasure - that's the true spirit of good old days.
AKA: Jeannie Ralph, Teri Galko
---
Categories
:
Female
,
70s
,
80s
---
Bio
Birthday
: January 12, 1958
Years Active
: 1980-1986
Height
: 5 feet, 3 inches (160 cm)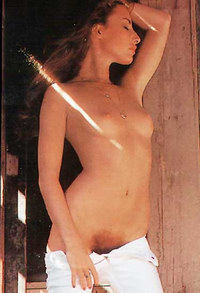 This delectable sex starlet was one of the best-looking, most sought-after sexers in the business during the early 1980's. Loni was an ex-Penthouse Pet and she sported the figure to prove it. Her delicious little figure was an all-natural sight for sore eyes, with full breasts and a backside that looks good enough to eat. Loni's was one of the prettiest faces in porn, too, a fact that got her lots of work and lots of fans Loni got into Hardcore in 1980 and wasted no time in making a naughty name for herself. Her vivacious personality and no-holds-barred approach to on-screen sex were a combination that was tough to beat. Loni appeared in quite a few of the classics of this era, including a starring role in 1980's 'Sex Boat' as a woman who's sent on an all-girl cruise as punishment for cheating on her hubby. One of Loni's all-time best scenes can be found in 1982's 'Summer Of '72,' where she shines in an achingly erotic tryst with Paul Thomas. Loni and Paul paired up quite a few times, and the results were always Hardcore gold. Her romp with him in 'Trashi' stands out as one of her best early roles. Loni's ability to convincingly turn in loving, erotic, believable sex scenes was one of her best features, as her lengthy takedown of Mike Horner in 'Every Which Way She Can' serves as a great example. Loni left the porn scene in 1985. Industry rumor currently has Loni married to Vivid Video owner Steven Hirsch.
---
Links
http://www.loni-sanders.com/
Loni SANDERS at Yurmag.com