RetroRaw
Retro raw rocks! It's the frieskiest and rawest vintage porn you can find: all the fucking of past, oral sex, anal sex, interracial, lesbian and more of retro sex, you name it, the have it on video and smut pictures! New hit from the guys who are experts in vintage and retro sex, the fresh site with good old time content.
Rodox Retro Style
You just can't miss this site! See all the smut of 70ths and 80ths: lesbians, group sex, schoolgirls, golden rains, oral sex, masturbation - all things were possible and we're lucky to be able to see it in new century. Old fashion, free mind people and sex that never stops and brings ocean of pleasure - that's the true spirit of good old days.
AKA: China Lee, Kimberly Wong, Kim Morgan, Mai Nuygen, Mai Tai, Christie Barrington
---
Categories
:
Female
,
80s
---
Bio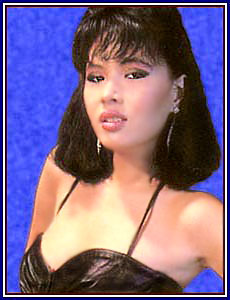 Birthday
: November 22, 1965
Years Active
: 1983-1989
Ethnicity
: Oriental
Hair Color
: Black
Height
: 5 feet, 7 inches (170 cm)
Kristarra Barrington appears prominently in the 1983 documentary Fallen Angels. The small-breasted asian was also know as Kimberly Wong, Kim Warner and Chi Chi Ling in some of her early videos. She made nearly 150 videos before retiring in 1987. Barrington did anal sex rarely - in Caught From Behind 3, Deliveries in the Rear and Tailenders. She said she didn't enjoy such sex because no one could do it right.
Retired in 1987, Porn Star Kristara Barrington was one of the hottest adult actress of the '80s, and still has legions of devoted fans. This beautiful Eurasian performer was born and raised in the United States, but could easily slip between playing Asian and non-Asian roles. Born in 1965, Kristara Barrington's exuberant sexual style and scorching orgasmic energy was hotter than a firecracker on the fourth of July.
Making over 150 adult videos during her career, Kristara Barrington combined a fresh innocence and wanton attitude that made her an instant hit. Among her most touted achievements, critics often cite her break-though performance in one of porn's all-time best sellers, New Wave Hookers 1. Other great Barrington performances can be seen in Baby Face 2, Beyond Desire and House of Lust.
---
Links
http://excaliburfilms.com/pornlist/starpgs/Kristara_Barrington.htm
Kristara BARRINGTON at Yurmag.com