RetroRaw
Retro raw rocks! It's the frieskiest and rawest vintage porn you can find: all the fucking of past, oral sex, anal sex, interracial, lesbian and more of retro sex, you name it, the have it on video and smut pictures! New hit from the guys who are experts in vintage and retro sex, the fresh site with good old time content.
Rodox Retro Style
You just can't miss this site! See all the smut of 70ths and 80ths: lesbians, group sex, schoolgirls, golden rains, oral sex, masturbation - all things were possible and we're lucky to be able to see it in new century. Old fashion, free mind people and sex that never stops and brings ocean of pleasure - that's the true spirit of good old days.
---
Bio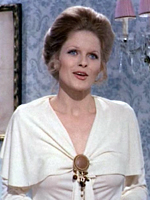 Place of birth: Hamburg, Germany
Date of birth: 11/26/1944
In 1985, at the age of 40, she decided to appear in pornographic films and made a contract for a yearly income of 180,000 DM with the conditions that she won't appear in anal sex and bestiality scenes and won't perform with black partners (in 1983, she had appeared in the film Black Venus by Claude Mulot as Marie, a lesbian lover of the film's star Josephine Jacqueline Jones, Miss Bahamas 1979). She made her debut with Morbosamente vostra where she once again found herself playing a character called Cora, this time a schizophrenic housewife. Following several Italian porn titles, she bolstered her position as a porn star and in 1990, she starred in a three-film series called Wiener Glut.
---
Links
Official site
Karin SCHUBERT at Yurmag.com