RetroRaw
Retro raw rocks! It's the frieskiest and rawest vintage porn you can find: all the fucking of past, oral sex, anal sex, interracial, lesbian and more of retro sex, you name it, the have it on video and smut pictures! New hit from the guys who are experts in vintage and retro sex, the fresh site with good old time content.
Rodox Retro Style
You just can't miss this site! See all the smut of 70ths and 80ths: lesbians, group sex, schoolgirls, golden rains, oral sex, masturbation - all things were possible and we're lucky to be able to see it in new century. Old fashion, free mind people and sex that never stops and brings ocean of pleasure - that's the true spirit of good old days.
AKA: John Curtis Estes
---
Categories
:
Male
,
70s
,
80s
---
Bio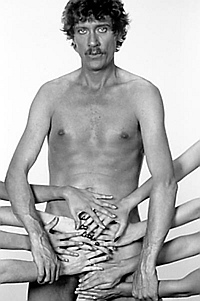 Born
: 8-Aug-1944
Birthplace
: Ashville, OH
Cause of death
: AIDS
Ethnicity
: White
Sexual orientation
: Bisexual
AVN Awards Hall of Fame
John Holmes was by far the most famous male porn star. His penis was 13 inches long. He had sexual intercourse with more than ten thousand women, mostly in the movies.
John Holmes died of AIDS on 13 March 1988 in Los Angeles, California. His obituary was published in the New York Times and in other major news publications, the only male stud ever to be so honored.
He made 2,000 full length hard core movies. New movies starring John Holmes come out all the time, mostly re-cuts of old films.
His life is thought to be the subject of the movie Boogie Nights.
---
Links
http://www.nndb.com/people/965/000024893/
http://www.ishipress.com/holmes.htm
John Holmes at Yurmag.com