RetroRaw
Retro raw rocks! It's the frieskiest and rawest vintage porn you can find: all the fucking of past, oral sex, anal sex, interracial, lesbian and more of retro sex, you name it, the have it on video and smut pictures! New hit from the guys who are experts in vintage and retro sex, the fresh site with good old time content.
Rodox Retro Style
You just can't miss this site! See all the smut of 70ths and 80ths: lesbians, group sex, schoolgirls, golden rains, oral sex, masturbation - all things were possible and we're lucky to be able to see it in new century. Old fashion, free mind people and sex that never stops and brings ocean of pleasure - that's the true spirit of good old days.
AKA: Herbert Streicher
---
Categories
:
Male
,
60s
,
70s
,
80s
---
Bio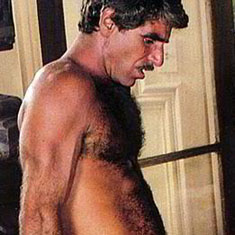 Born
: 27-Aug-1947
Birthplace
: Westchester, NY
Religion
: Methodist
Ethnicity
: White
Sexual orientation
: Straight
Wife
: Jeanne Sterret (waitress, m. 1990)
AVN Awards Hall of Fame
Harry Reems had already performed in at least half a dozen porn movies, including Pole Position and I Feel It Coming, before being hired as the lighting director for Deep Throat. When the lead actor wasn't able to perform, Reems was tapped for the role that made him famous.
Reems' other films include Over Sexposure, Sherlick Holmes, and over 100 other titles, including what may be the second highest grossing porno of all time, The Devil in Miss Jones with Georgina Spelvin.
"I made little on 'Deep Throat', but subsequently I was paid thousands of dollars a day just to have my name on [other movies'] title credits.' ... But as my life progressed, so did my alcoholism. I never really developed close friends or loved ones. I developed two ulcers, chronic pancreatitis, a diseased liver..."
A drunken Reems wandered into Park City, Utah, in the late 1980s, where he was arrested several times, eventually fell for a local woman, joined a church, went through a 12-step program for booze, got married and settled down. He now owns Reems Real Estate in Park City, as well as the Harry Reems Athletic Club.
---
Links:
http://www.nndb.com/people/811/000024739/
http://newyorkmetro.com/nymetro/movies/features/10988/index1.html