RetroRaw
Retro raw rocks! It's the frieskiest and rawest vintage porn you can find: all the fucking of past, oral sex, anal sex, interracial, lesbian and more of retro sex, you name it, the have it on video and smut pictures! New hit from the guys who are experts in vintage and retro sex, the fresh site with good old time content.
Rodox Retro Style
You just can't miss this site! See all the smut of 70ths and 80ths: lesbians, group sex, schoolgirls, golden rains, oral sex, masturbation - all things were possible and we're lucky to be able to see it in new century. Old fashion, free mind people and sex that never stops and brings ocean of pleasure - that's the true spirit of good old days.
AKA: Gayle Leonard
---
Categories
:
Female
,
70s
,
80s
---
Bio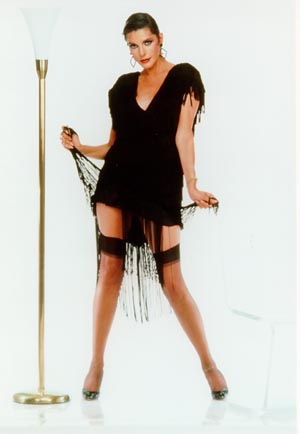 Date Of Birth
: 8/1940
Porn Star Gloria Leonard is one of the most highly respected pornstresses in hardcore history. Gloria Leonard's a woman who has truly done it all in the sex industry, from acting to publishing to public speaking. A tireless crusader for free speech issues, Gloria Leonard has long been one of the most outspoken defenders of porn. A hard-charging native of the Bronx, she first hit hardcore screen in 1975 at the age of 35, and her lusciously curvaceous and leggy figure got her plenty of notice. Gloria Leonard performed in some of the true classics of early porn, including 'The Trouble With Young Stuff' and 'The Opening Of Misty Beethoven.'
Gloria Leonard continued to perform in hardcore throughout the 80's, finally retiring from the screen in the early 90's. Gloria Leonard's carnal career was just one of many irons she had in the fire, but Gloria Leonard never turned in a performance that was anything less than sensual and utterly passionate. Gloria Leonard continues to speak out on behalf of the porn industry whenever she gets a chance. Gloria Leonard currently spends most of her time living near the beach on the secluded tropical island where she resides. Gloria Leonard's a member of both the XRCO and AVN Halls of Fame.
---
Links
Info about Gloria Leonard
Good info about her