RetroRaw
Retro raw rocks! It's the frieskiest and rawest vintage porn you can find: all the fucking of past, oral sex, anal sex, interracial, lesbian and more of retro sex, you name it, the have it on video and smut pictures! New hit from the guys who are experts in vintage and retro sex, the fresh site with good old time content.
Rodox Retro Style
You just can't miss this site! See all the smut of 70ths and 80ths: lesbians, group sex, schoolgirls, golden rains, oral sex, masturbation - all things were possible and we're lucky to be able to see it in new century. Old fashion, free mind people and sex that never stops and brings ocean of pleasure - that's the true spirit of good old days.
AKA: Ginger Lynn Allen
---
Categories
:
Female
,
80s
,
2000s
?
---
Bio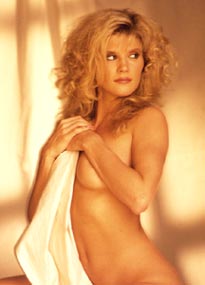 Born
: 14-Dec-1962
Birthplace
: Rockford, IL
Ethnicity
: White
Sexual orientation
: Straight
AVN Awards Hall of Fame
Ginger says on her official site: "I was born and raised in Rockford, Illinois, I didn't leave my hometown until the age of nineteen. I left home to visit my ailing grandfather in California. I decided to stay. I quickly searched for employment and found a position as a manager of Musicland in Redlands, California. From November 1982 to September 1983 I worked in Redlands and lived in a tiny trailer in one of the worst parts of town.
In September of 1983, I answered an ad for figure models, and that very same day I had an offer to pose for Penthouse Magazine. Many other offers were soon to follow. All of this led to overnight stardom and a sensational career in the adult film industry. Although my initial involvement in porno lasted a brief two years, my first 69 adult films remain on top of the charts in video rentals".
In 1988, Ginger already retired from the adult film industry, made her first foray into mainstream films (as Ginger Lynn Allen) with the very funny Vice Academy, two even funnier sequels followed. She has starred in many films since, Whore, Bound And Gagged: A Love Story, Wild Man & Mind Body & Soul, to name a few and released a couple of very successful lingerie videos.. She has also made guest appearances on shows such as NYPD Blue and Silk Stalkings. She also starred in Metallica's music video, "Turn the Page." Ginger has a son, whom she gave birth to on March 24, 1996. She tours gentlemen's clubs around the country.
In 2000, Ginger made a very welcome comeback to adult films with the highly successful film Torn. Expect more films, both adult and mainstream, to follow from this talented lady.
---
Links
official website
data
detailed filmography
long story about her
Ginger LYNN at Yurmag.com