RetroRaw
Retro raw rocks! It's the frieskiest and rawest vintage porn you can find: all the fucking of past, oral sex, anal sex, interracial, lesbian and more of retro sex, you name it, the have it on video and smut pictures! New hit from the guys who are experts in vintage and retro sex, the fresh site with good old time content.
Rodox Retro Style
You just can't miss this site! See all the smut of 70ths and 80ths: lesbians, group sex, schoolgirls, golden rains, oral sex, masturbation - all things were possible and we're lucky to be able to see it in new century. Old fashion, free mind people and sex that never stops and brings ocean of pleasure - that's the true spirit of good old days.
AKA: Dorothy May
---
Categories
:
Female
,
50s
,
60s
,
70s
,
80s
---
Bio
Born
: 3-Jan-1936
Birthplace
: Houston, TX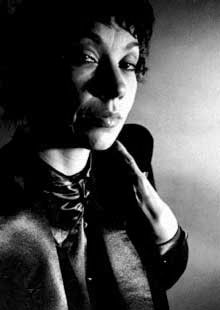 Georgina Spelvin (born January 3, 1936) is a pornographic film actress. Born Dorothy May, she suffered from polio as a child, but recovered well enough to become a dancer. She began her career in "legitimate" film, as a chorus girl in Guys and Dolls. When her friend, pornographic actor Harry Reems, introduced her to a porn film director, Gerard Damianco, May moved into pornography.
Her first film was Teachers and Cream in 1970, but she became well-known with her starring role in The Devil in Miss Jones in 1973. She also appeared in the low-budget horror film I Spit on Your Corpse!, for which she also served as costume designer. Other "straight" roles were in Police Academy, Police Academy 3: Back in Training, Bad Blood (in which she was billed as Ruth Raymond) and Next Year in Jerusalem.
Despite her apparent success, Dorothy was an alcoholic. Broke, and with her career on the skids, May, 36 at the time, accepted an offer to do The Devil in Miss Jones. Over the next ten years, she appeared in 100 adult movies doing progressively dirtier material. "The roles keep coming and so do I," said Georgina near the end of her adult career. At her retirement in 1982, at age 47, she stood 5'4", weighed 120 pounds and measured 36-25-36.
"Georgina Spelvin" was originally a pseudonym which actresses sometimes use when they wish to remain anonymous.
---
Links
http://www.answers.com/topic/georgina-spelvin
http://www.imdb.com/name/nm0313707/
- amazing filmography
Great article