RetroRaw
Retro raw rocks! It's the frieskiest and rawest vintage porn you can find: all the fucking of past, oral sex, anal sex, interracial, lesbian and more of retro sex, you name it, the have it on video and smut pictures! New hit from the guys who are experts in vintage and retro sex, the fresh site with good old time content.
Rodox Retro Style
You just can't miss this site! See all the smut of 70ths and 80ths: lesbians, group sex, schoolgirls, golden rains, oral sex, masturbation - all things were possible and we're lucky to be able to see it in new century. Old fashion, free mind people and sex that never stops and brings ocean of pleasure - that's the true spirit of good old days.
AKA: Robin, Chessy Moore
---
Categories
:
Female
,
80s
,
90s
---
Bio
Born on 8 September 1959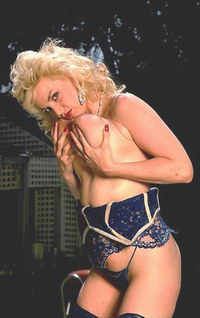 Chessie Moore's made her name in adult films with the help of her monstrous chest though started late, and has appeared in quite a few big-boob specialty tapes since her debut in 1989's 'Pussy Power II.'Chessie Moore's got an outrageousness about her that leads her into all sorts of wild sexual situations in more 200 adult films. From shaving to anals to group gigs, Chessie Moore takes on all comers with spunk and a real aplomb that illustrates just how into her carnal career she really is.
Chessie Moore's a very flexible woman who sexual contortions often find her wrapped around her partners like an erotic pretzel. Chessie Moore's appeared in over 60 flicks since her debut, so it's never hard to find a Chessie Moore film when you need just a little bit Moore.
---
Links
http://www.chessiemoore.com
http://adult-pornstar-mall.com/starpgs/Chessie_Moore.htm
Chessie MOORE at Yurmag.com