RetroRaw
Retro raw rocks! It's the frieskiest and rawest vintage porn you can find: all the fucking of past, oral sex, anal sex, interracial, lesbian and more of retro sex, you name it, the have it on video and smut pictures! New hit from the guys who are experts in vintage and retro sex, the fresh site with good old time content.
Rodox Retro Style
You just can't miss this site! See all the smut of 70ths and 80ths: lesbians, group sex, schoolgirls, golden rains, oral sex, masturbation - all things were possible and we're lucky to be able to see it in new century. Old fashion, free mind people and sex that never stops and brings ocean of pleasure - that's the true spirit of good old days.
AKA: Candice Ball
---
Categories
:
Female
,
70s
,
80s
,
90s
---
Bio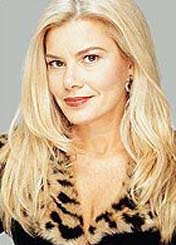 Born: 15-Oct-1950
Birthplace: New York City, NY
Religion: Roman Catholic
Sexual orientation: Straight
Occupation: Pornstar, Film Director
High School: New York High School of Arts and Design
University: Parson's School of Design
University: City University of New York
AVN Awards Hall of Fame
Candida Royalle is best known for her internationally acclaimed line of erotic films from a woman's perspective. She created Femme Productions, Inc. in order to produce adult films that spoke from a woman's voice and could be entertaining while promoting positive sexual role modeling for couples to view together. Fifteen movies later, her work has been favorably received by both viewers and the media, as well as the sexology community. She has become a sought-after speaker, having lectured at such venues as the Smithsonian Institute, the American Psychiatric Association's national conference, and the World Congress on Sexology, as well as several sexuality conferences and universities including Princeton, Columbia, Wellesley College and New York University. She is the first erotic filmmaker to have been invited to become a member of the American Association of Sex Educators, Counselors and Therapists due to the message of "positive sexuality" in her films.
Candida's latest entrepreneurial venture is the creation of the highly successful Natural Contours line of ergonomically correct, Euro-designed personal vibrators for women. Highly stylized and uniquely shaped, these revolutionary and discreet products are sold in mainstream women's health catalogues and written up in journals such as ID (Industrial Design) Magazine.
Royalle;s first book, How to Tell a Naked Man What to Do, was published by Simon & Schuster/Fireside in October, 2004.
Candida Royalle is a member of the American Association of Sex Educators, Counselors and Therapists, (AASECT) and a founding Board member of Feminists for Free Expression (FFE).
---
Links
http://www.nndb.com/people/616/000026538/
http://www.ffeusa.org/html/speakers/royalle.html
http://www.royalle.com
http://www.grayarea.com/candida.htm
- interview with Candida
http://www.toronto.com/feature/12807/4.html?context=adult&cslink=cs_adult_1_4
- another interview
http://www.eros-london.com/articles/2003-08-26/candida/