RetroRaw
Retro raw rocks! It's the frieskiest and rawest vintage porn you can find: all the fucking of past, oral sex, anal sex, interracial, lesbian and more of retro sex, you name it, the have it on video and smut pictures! New hit from the guys who are experts in vintage and retro sex, the fresh site with good old time content.
Rodox Retro Style
You just can't miss this site! See all the smut of 70ths and 80ths: lesbians, group sex, schoolgirls, golden rains, oral sex, masturbation - all things were possible and we're lucky to be able to see it in new century. Old fashion, free mind people and sex that never stops and brings ocean of pleasure - that's the true spirit of good old days.
Categories: Female, 80s, 90s, 2000s
---
Bio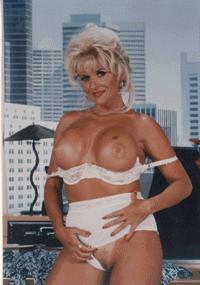 Kristina began her career in the adult industry almost by accident when she was just eighteen years old. After graduating high school, she took a job in a local factory and began living on her own. With an apartment and other expenses, she soon realized only having one job was not quite making ends meet.
While looking for a second job, she was told by a friend to try exotic dancing. Hesitant at first, Kristina decided to give it a try. She quickly over came her shyness and became very popular among the customers who frequented the club in which she danced.
After exotic dancing for close to three.years, Kristina began to explore other opportunities. She soon began doing free-lance modeling in Dallas, Miami, and New York. Most of her modeling involved swim suit and lingerie for department store ads, and posing with new car models at car shows and for the ZZ top car.
In 1986 Kristina caught the acting bug and moved to Los Angeles. Since then she has appeared in several local and national commercials. She has also been an extra in several Hollywood productions. Two of her most recent appearances were in the movies NIXON with James Woods, Anthony Hopkins, and Oliver Stone the director and INDECENT BEHAVIOR-PART 3 with the sexy Shannon Tweed.
Kristina's first glimpse into the adult film industry came nearly 10 years ago when she dated adult film legend Ron Jeremy. She had always had an interest in doing erotic films, but decided at that time not to pursue the opportunity and continue with her "mainstream" modeling and acting career.
In 1996 Kristina felt the time was right to delve into the world of adult videos. She began by doing low budget girl/girl and boy/girl loops. Soon after she was contacted by a director who put her in a feature video titled OPERATION SNATCH. She closed out 1996 by doing 6 videos in which she appeared on several of the box covers.