RetroRaw
Retro raw rocks! It's the frieskiest and rawest vintage porn you can find: all the fucking of past, oral sex, anal sex, interracial, lesbian and more of retro sex, you name it, the have it on video and smut pictures! New hit from the guys who are experts in vintage and retro sex, the fresh site with good old time content.
Rodox Retro Style
You just can't miss this site! See all the smut of 70ths and 80ths: lesbians, group sex, schoolgirls, golden rains, oral sex, masturbation - all things were possible and we're lucky to be able to see it in new century. Old fashion, free mind people and sex that never stops and brings ocean of pleasure - that's the true spirit of good old days.
Pornstar Classics
These stunning busty ladies and hung fellows are porn legends of 80ths. Never thought you can see them again? With this site you can watch movies with hottest classic action! Hardcore fucking and sucking video with Ginger Lynn, Ron Jeremy, Christy Canyon and John Holmes starring are waiting to be downloaded.
SkinVideo
Amazing service with so many photo of retro and vintage pornstars and videos with them starring! You can watch them all day long. Lots of people post photos and videos via their post clients, and you can see them all in case you have enough time.
AKA: Jeanette Littledove, Janette Littledove
---
Categories
:
Female
,
80s
,
90s
---
Bio
Birthday: September 4
Years Active: 1985-1993
Ethnicity: Native American
Height: 5 feet, 6 inches (169 cm)
Weight: 114 lbs (52 kg)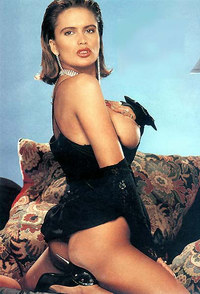 "Porn Star Janet Littledove is one of the few Native American women to appear in porno films, but she's got enough sex appeal for a whole reservation. She's an olive-skinned, dark-haired stunner who made her name with just a handful of films in the mid-1980's. Janet Littledove has an adorable figure with jumbo-sized breasts and an absolute fantastic butt. She's the ex-wife of porn stud Buck Adams, and while they were married she would only sex on-screen with him.
Their marriage ended midway through her porn career, though, and soon she was taking on all comers with a passion that indicated that she missed playing the field. Janet Littledove's first hardcore film was 1985's 'Angel Of The Night.' She appeared in just over 30 porno flicks over her five years in the biz, and she burned her image into the minds of every porn fan who ever caught a glimpse of her. Janet Littledove had a soft, sensual way about her sex scenes that made them all the more arousing, and her talent for oral sex took a back seat to none in the business. She's a class act and one of the most talented of all 80's starlets" - excaliburfilms.com
---
Films
Amazing Sex Stories 2 1987
Amorous Adventures Of Jeanette Littledove 1988
Anal Angels 2 1990
Angel Of The Night 1985
Around The World With Samantha Strong 1989
Backdoor Bonanza 14 1989
Big Busted Goddesses Of L.A. 1991
Big-busted Goddesses Of L.A. 1990
Body Heat 1989
Careena 2: Star On The Rise 1988
Careena: Young And Restless 1987
Cat-fight Dream Napali 1988
Crazy With The Heat 1986
Dangerous When Wet 1987
Dirty Tricks 1989
End Of Innocence 1986
Erotic Dreams 1987
Forbidden Bodies 1986
Hometown Honeys 1986
Honky Tonk Angel 1988
Hotel California 1986
Irresistible 2 1986
Janet Littledove X-posed 1992
Lez Be Friends 1988
Little Dovetails 1987
Little Dovetails 2 1988
Littledove's Cup 1988
Living In A Wet Dream 1986
Living In A Wet Dream (new) 1993
Mammary Lane 1988
Miami Spice 2 1986
Million Dollar Screw 1988
Nymphette Does Hollywood 1987
Only The Best Of Breasts 1988
Oral Majority 5 1988
Pretty Peaches 2 1987
Rachel Ryan Exposed 1988
Rear Enders VCA 1987
Restless Passion 1987
Rockey X 2 1988
Satania 1986
Sexaholics 1986
Star Cuts 74: Jeanette Littledove 1987
Starlets 16: Jeanette Littledove 1988
Stars Who Do Deep Throat 1990
Summer Lovers 1987
Take My Body 1989
Topless Trio 1988
Touch Of Pleasure 1988
Toys 4 Us 2 Western 1987
Triple Xposure 1986
With Love Littledove 1988
---
Links
Janet LITTLEDOVE at Yurmag.com
22 photos on German site